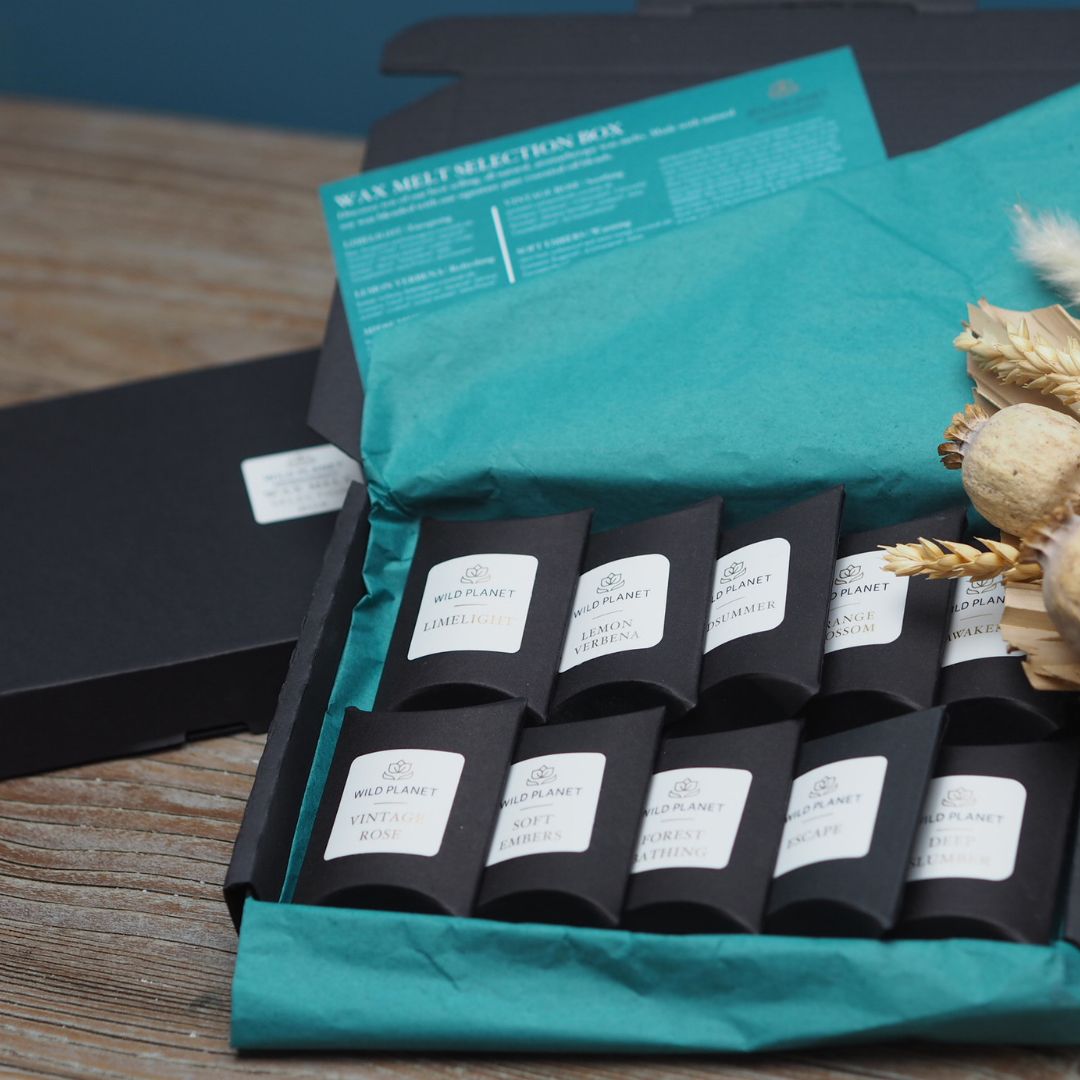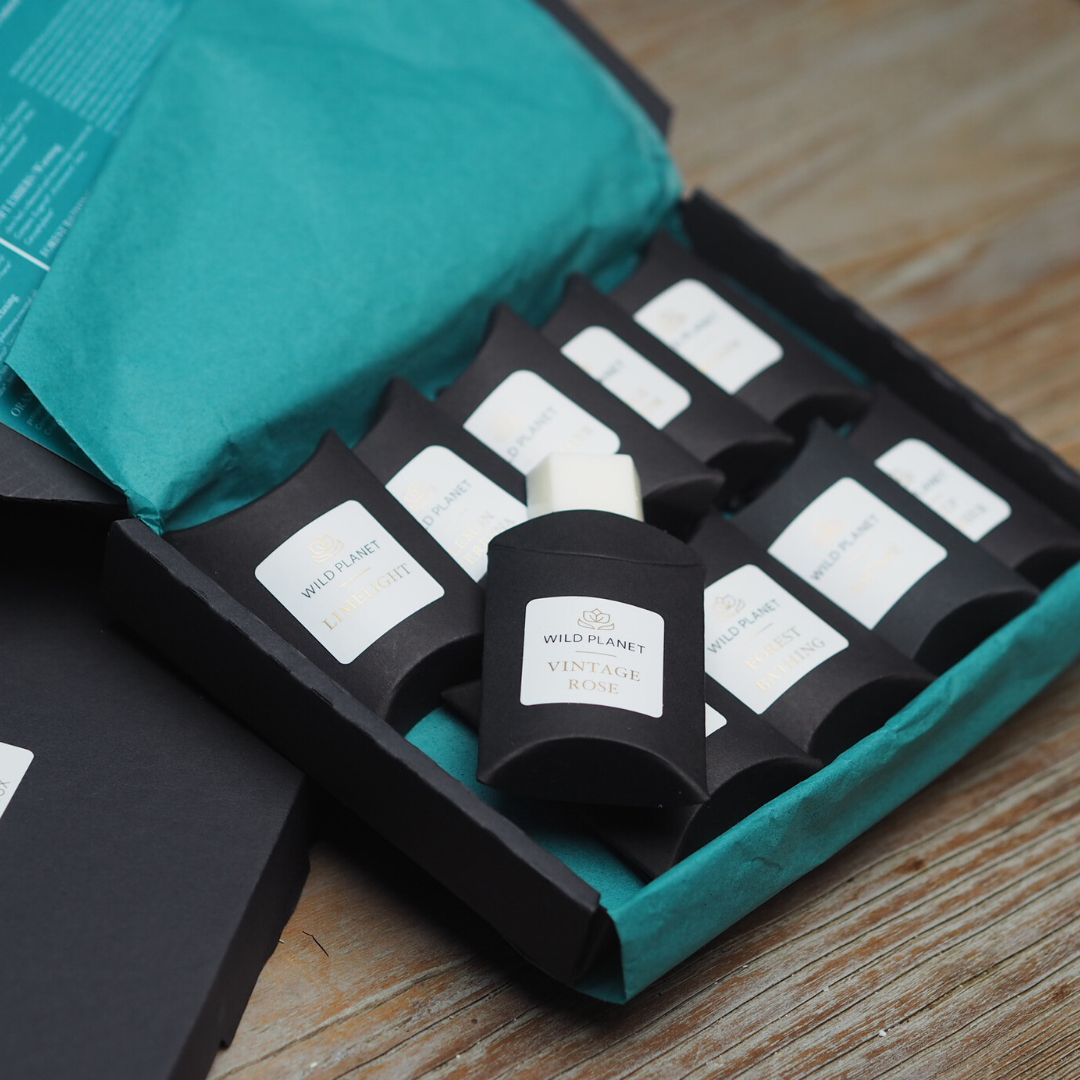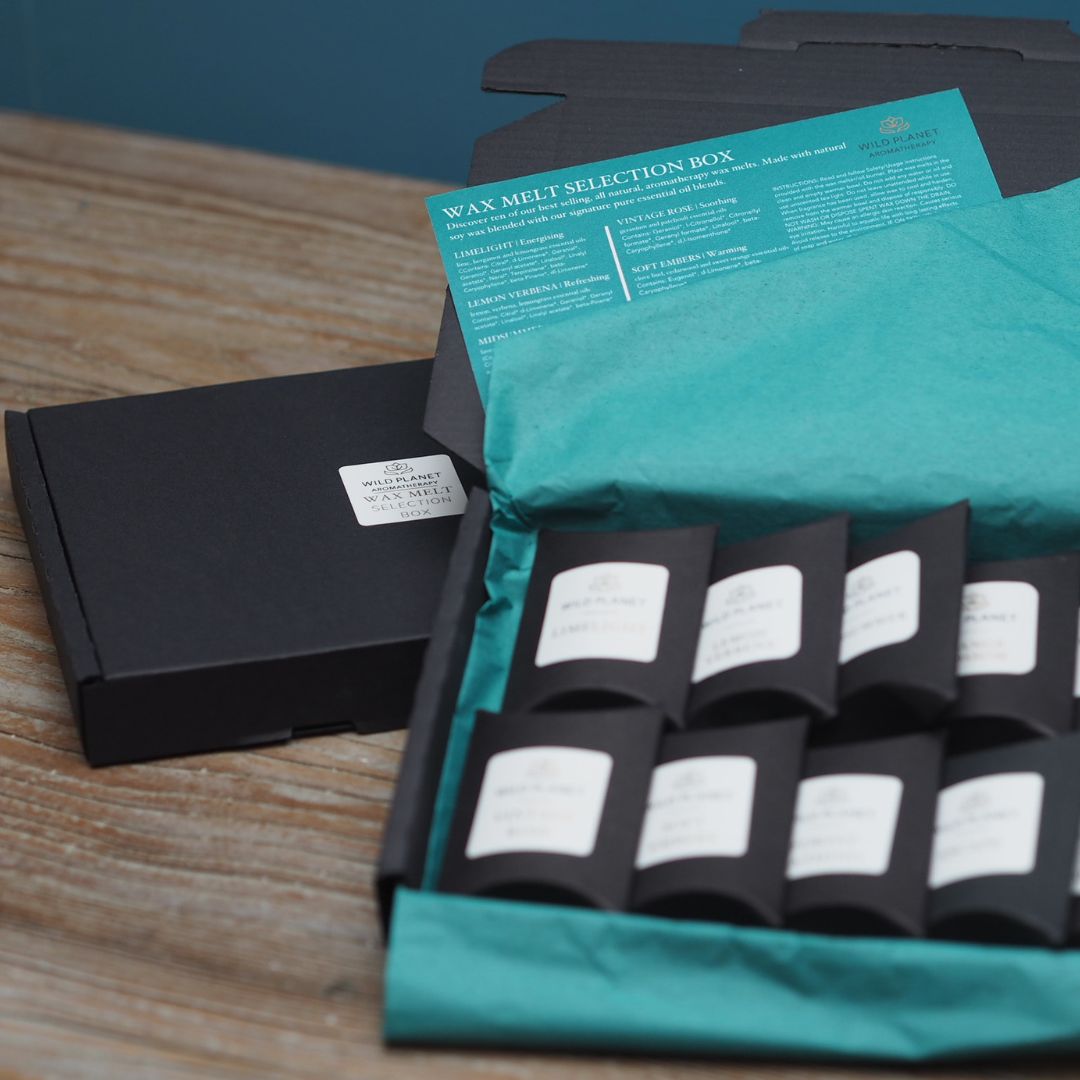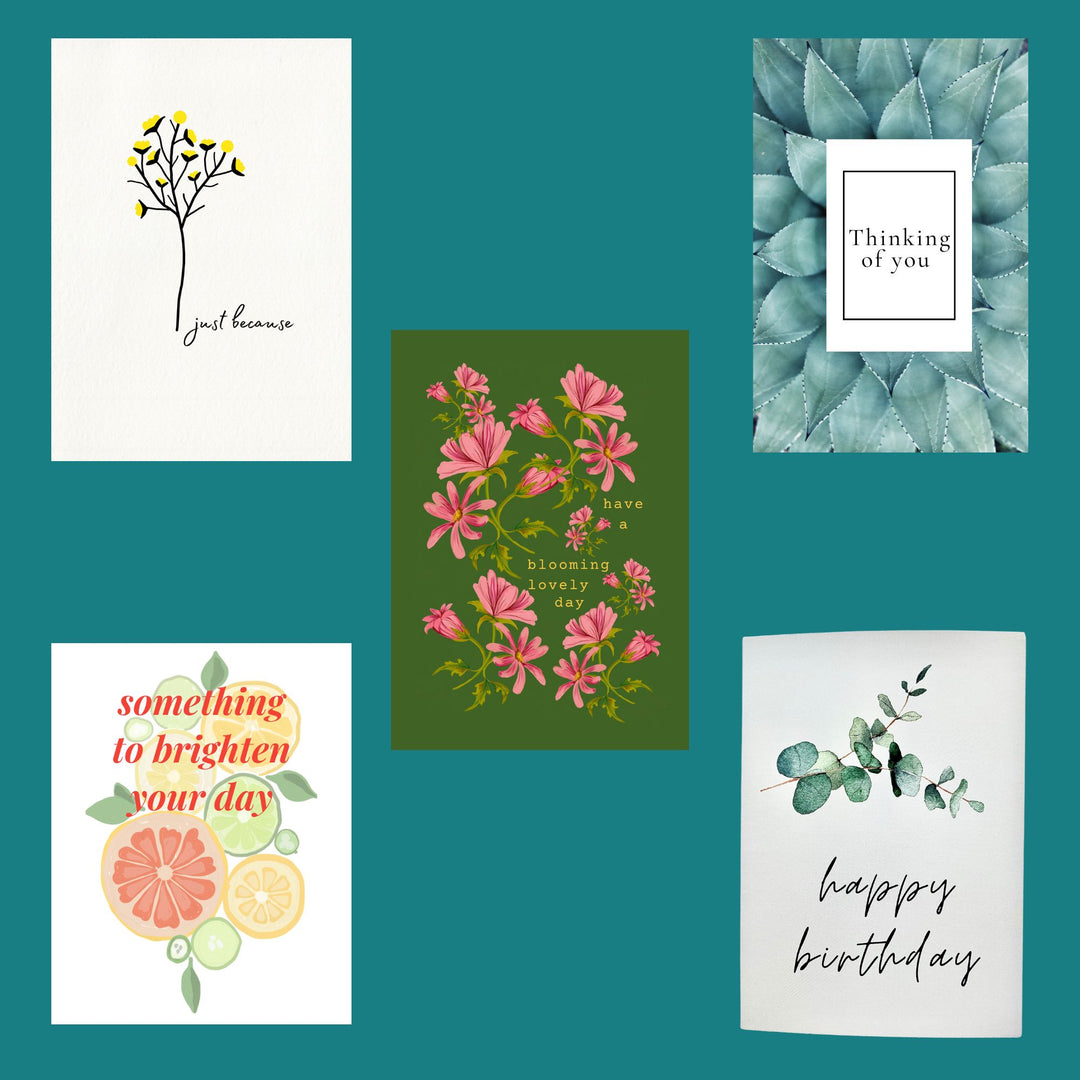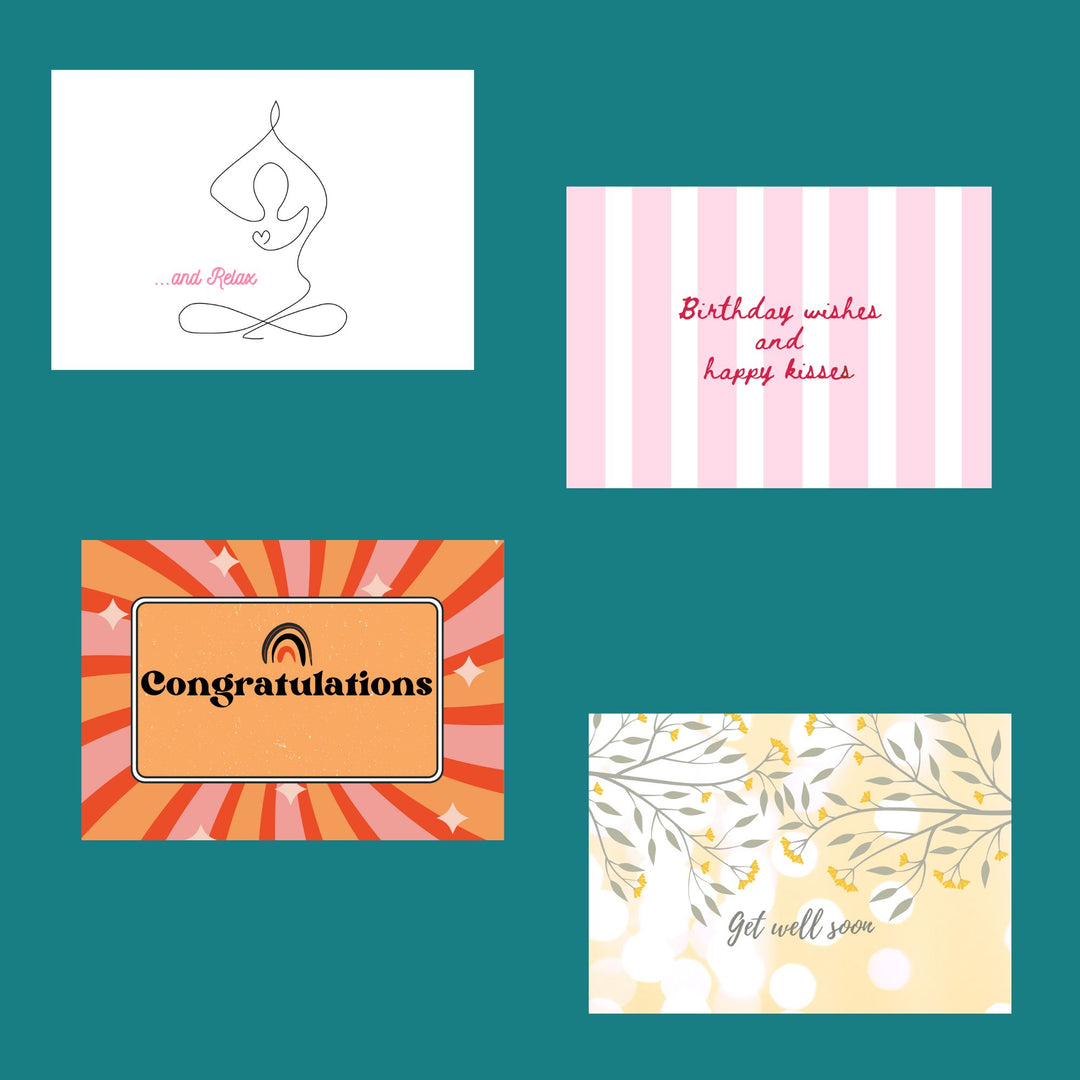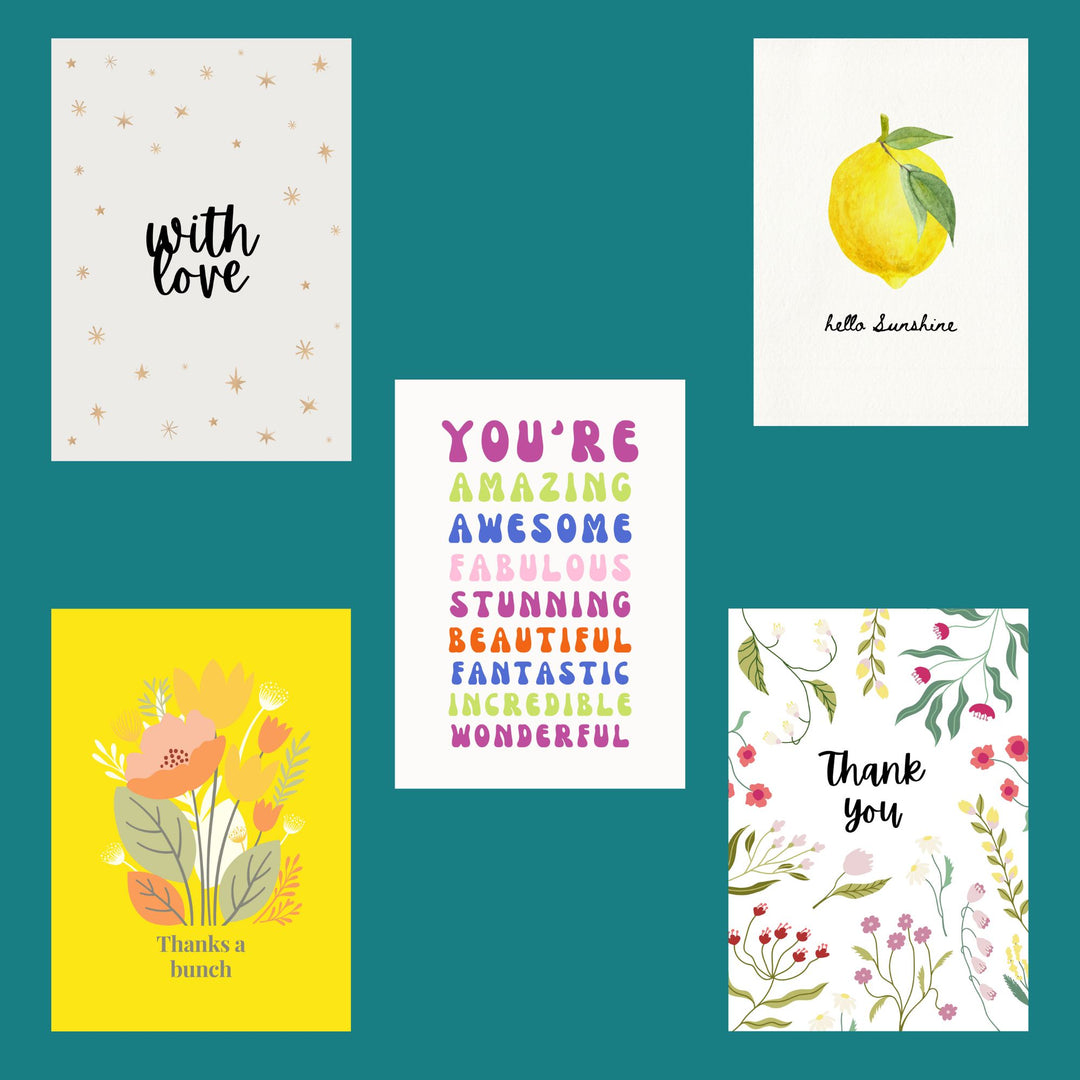 Wax Melt Selection Letterbox Gift
FREE UK Delivery over £50 spend
100% natural fragrances | Vegan | Cruelty Free
The perfect introduction to some of our bestselling fragrances. A selection box of our aromatherapy wax melts in ten individual sachets, each containing a different scent for you to discover as a handy Letterbox Gift.
Whether you are new to our aromas, unsure which is your favourite scent or want to send someone a thoughtful gift through the post, this collection is ideal.  
Our Wax Melt Selection Letterbox Gift contains 10 different aromas.
LIMELIGHT - An energising, clean fragrance that everyone will love with fresh citrus notes from lime, bergamot and lemongrass essential oils. This zesty aromatherapy blend with its' gorgeous sparkling scent will infuse your day with bright, lasting energy and help keep you focused.
LEMON VERBENA - Who doesn't love a little sunshine? Quite a challenge to try and capture it in a scent but we think we've managed to harness some of its' rays in this refreshing blend. With bright, citrus notes of Sicilian lemon and verbena laced with lemongrass essential oils. The refreshing notes of this clean, green scent will help cleanse the home of toxins creating a haven of freshness in your home.
MIDSUMMER - A relaxing, balmy English summer at dusk can be defined in lots of ways, but if you were to express it through a scent, we think it might be similar to this very addictive floral fragrance. Blended with lavender, geranium and palmarosa essential oils. This very relaxing aroma will help you create a harmonious atmosphere to help you sooth, unwind and calm your mind.
ORANGE BLOSSOM - The calming scent of sun baked orchards full of perfectly ripe orange trees, are bought to life with the natural goodness of this delicate slightly woody, tangy fragrance blend with petitgrain, mandarin and sweet orange essential oils. An aroma that will help lift your overall mood to bring emotional balance and help calm your mind.
AWAKEN - A reviving spicy scent bolstered by fresh top notes with a head clearing, juicy scent with spicy undertones. One of our most purifying fragrances that will make any room feel fresh with a blend of pure essential oils of ginger, eucalyptus and may chang. Everyone needs a little boost now and again and the reviving properties of this unusual blend will help alleviate tiredness, recharge your batteries and improve mental clarity.
VINTAGE ROSE - A seductive, soothing scent with musky undertones and soft floral notes from pretty. Earthy and exotic without being too overpowering blended with patchouli and pretty geranium essential oils to gently soothe away stress, and ease your mind.
SOFT EMBERS - Warming, cosy, sweet smelling, reminiscent of log fires. A fragrance made for autumn nights, blended with tangy orange, clove bud and cedarwood essential oils. With its' soft, enticing scent it's easy to snuggle down with this warming aroma that will bring comfort and help banish those chilly days and dark nights.
FOREST BATHING - With woody notes and mossy undertones, the familiar scent of woodland foliage and forest floors, appealing to both women and men. With juniper needle, American cedarwood and Canadian black spruce with hints of Siberian fir and eucalyptus essential oils.  Grounding and soothing scent to help you de-stress and the perfect antidote to busy lives. Breathing in this fragrance will remind you of the peace and tranquility of walking through a forest and help you connect more easily to nature. 
ESCAPE - Inspired by the fragrant smoke and ritual burning of incense in ancient temples from around the world with a deep woody base and tranquil notes of frankincense , cedarwood and patchouli essential oils, that perfectly captures the mystery of these sacred places. One of our favourite wax melts to use whilst meditating.
DEEP SLUMBER - An unwinding essential oil blend of soothing lavender has been elevated with calming mandarin and a tranquil layer of vetiver that creates an earthy, enduring aroma.
Hand poured in our Kent studio
Sustainable natural plant wax
100% pure essential oils
Each melt lasts a minimum of 4 hours
Biodegradable and recyclable box made from recycled material
Vegan and Cruelty Free
HOW TO USE: Our vegan luxury Wax Melts are for use in oil burners/wax melters as an alternative to mixing oils and water. They are clean, easy and long lasting and are the perfect way to spread beautiful aromatherapy fragrance all throughout your home.
Read through and follow the Safety/Usage instructions provided with the tea lights, wax melter/warmer or oil burner. You can also use an electric warmer approved for wax melts. Do not add any water or oil and use an unscented tea light. Do not leave unattended while in use. When the fragrance has been used, allow wax to cool and harden, remove from the warmer bowl and dispose of responsibly. DO NOT WASH OR DISPOSE SPENT WAX DOWN THE DRAIN.