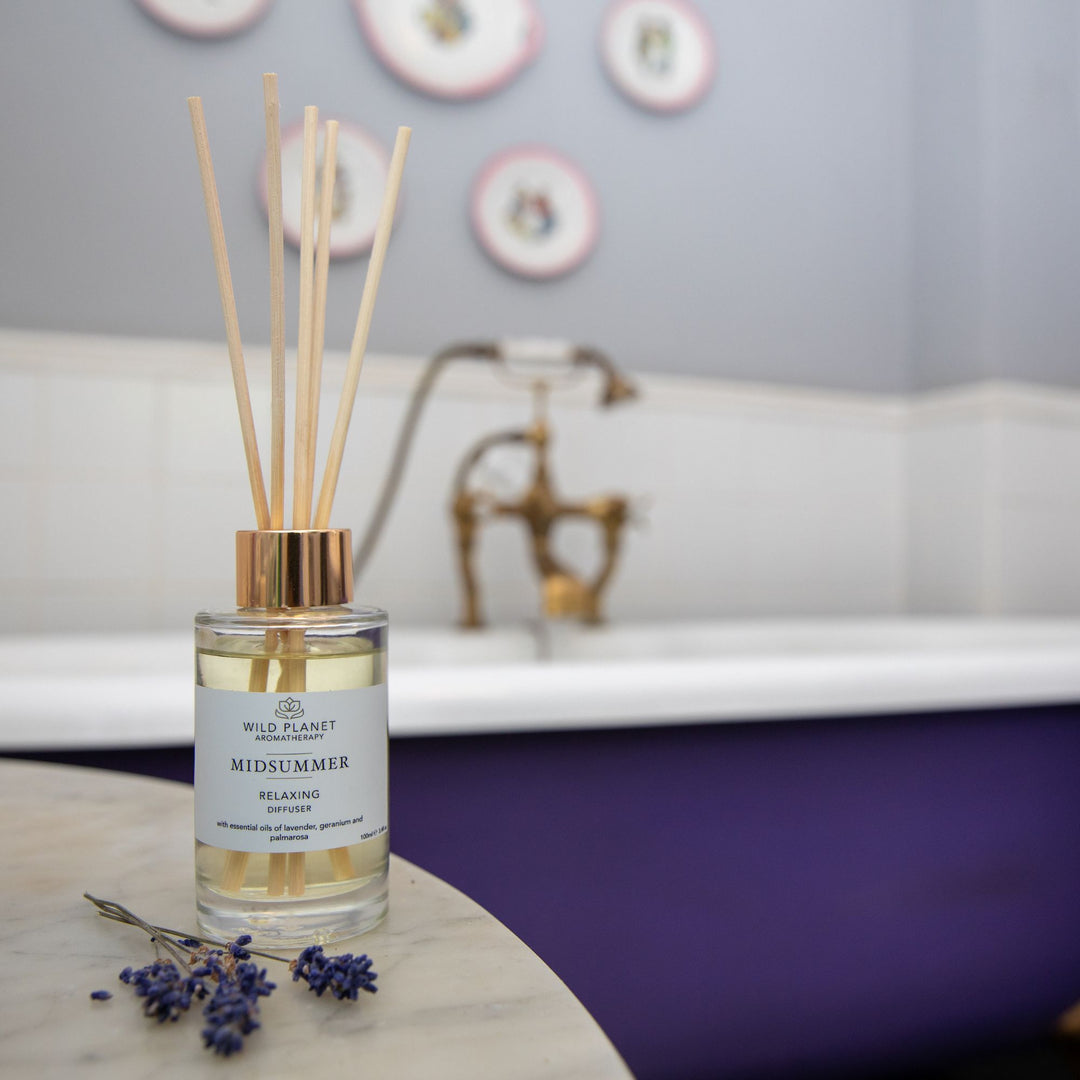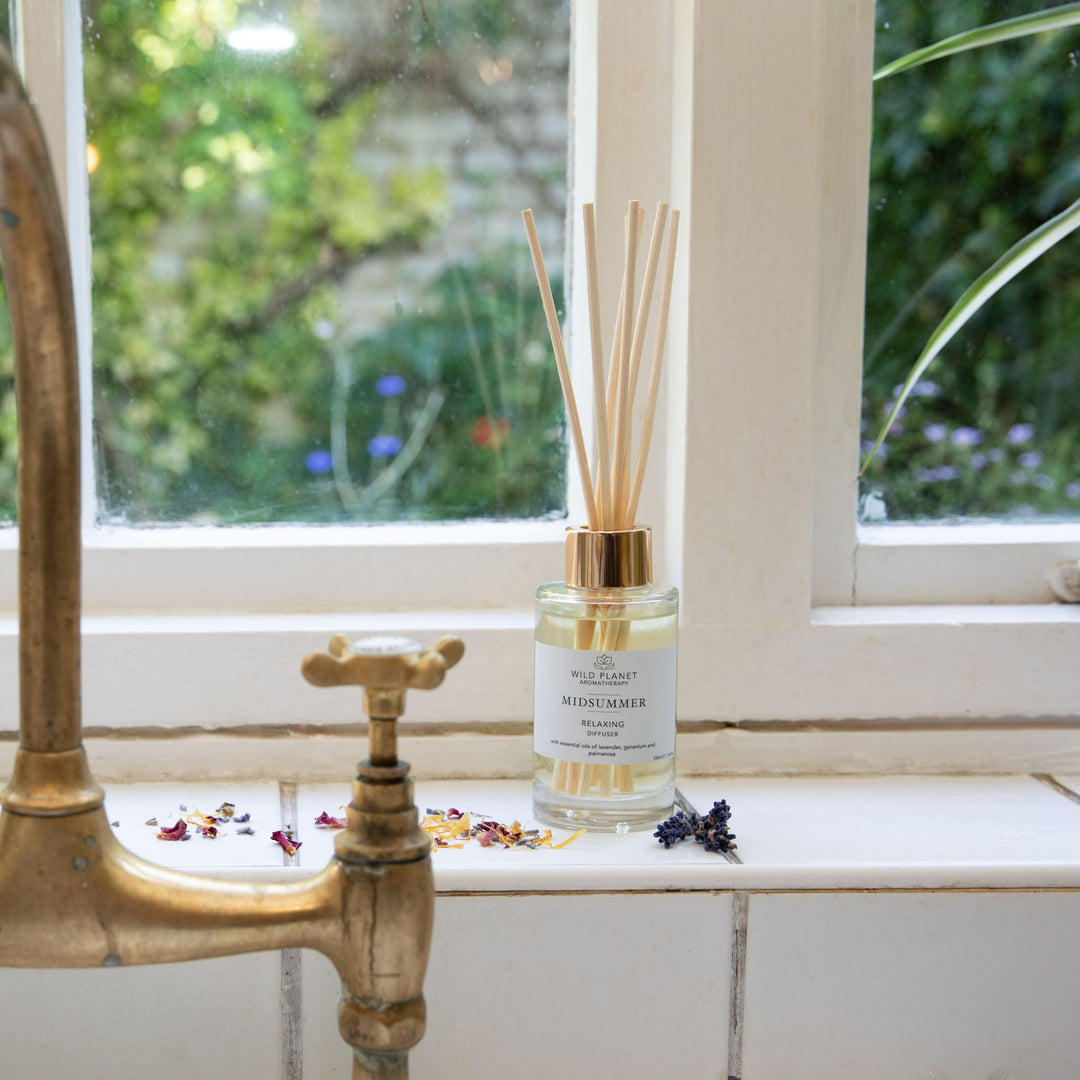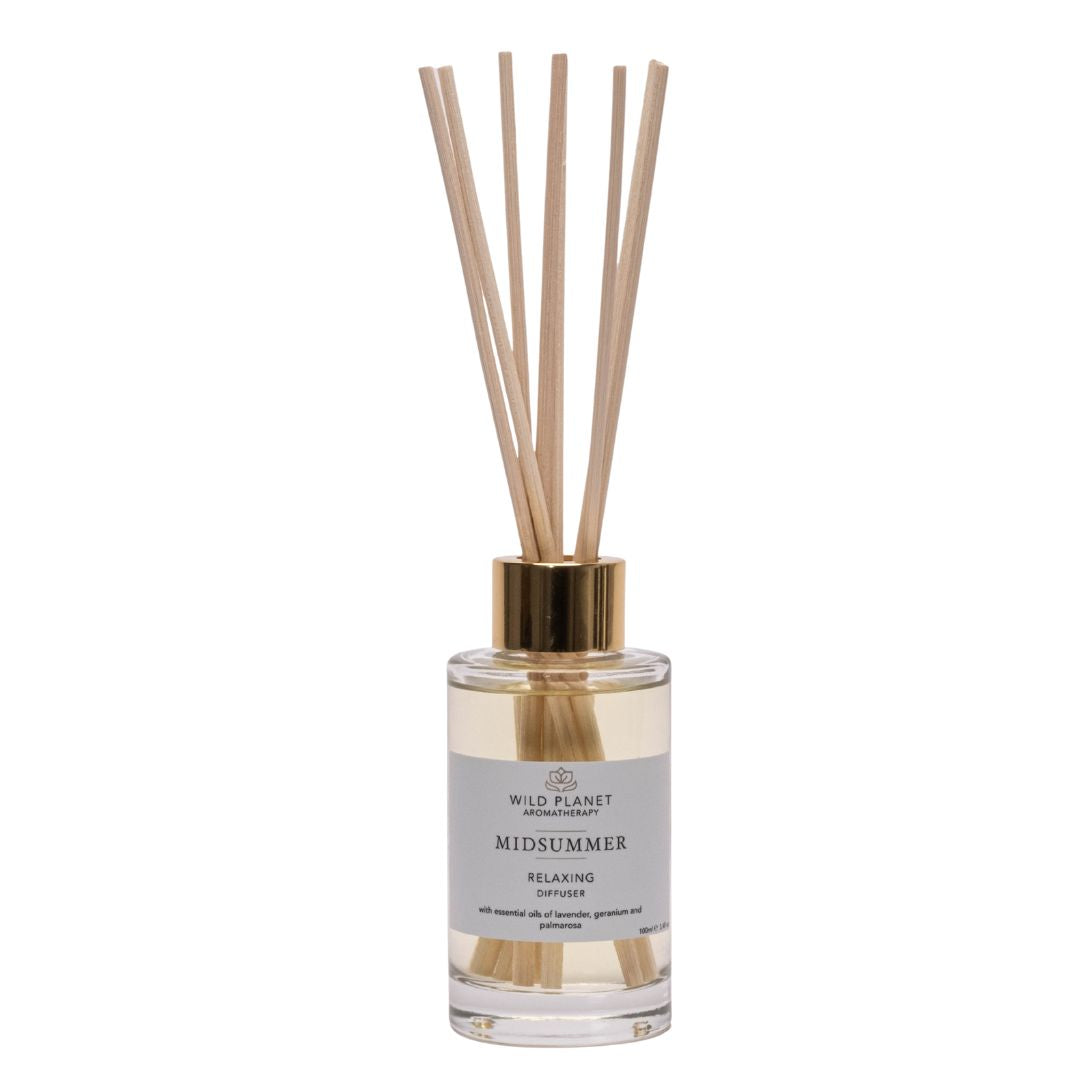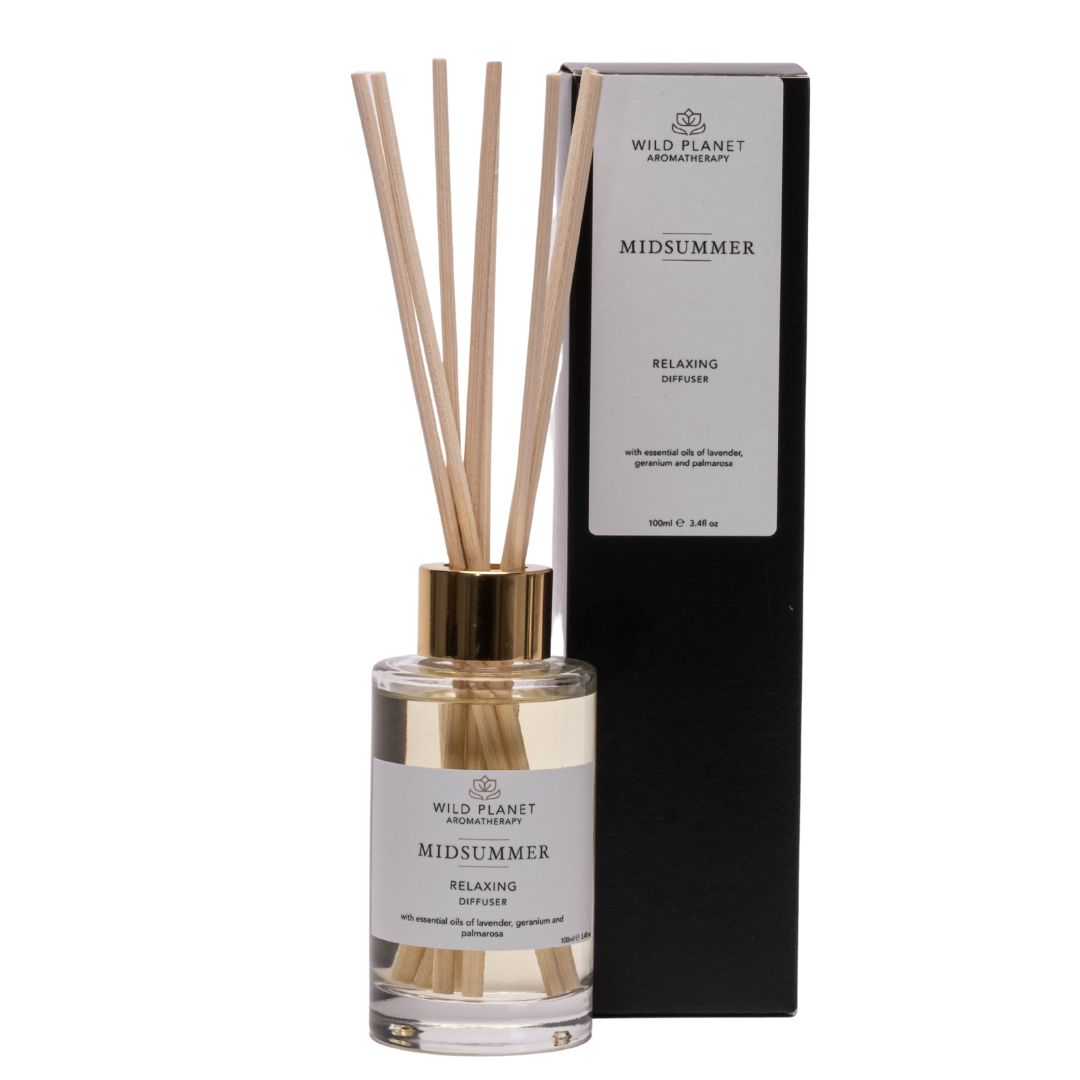 ---
FREE UK Delivery over £50 spend
100% natural fragrances | Vegan | Cruelty Free
A relaxing, balmy summer at dusk can be defined in lots of ways, but if you were to express it through a scent, we think it might be similar to this very addictive floral fragrance.
Hints and tips: You know it's time to unwind when you smell the notes of lavender mingled with geranium and rosy palmarosa - a clear signal to sit back, relax and reflect on the day as you walk in the door.
Hand poured in our Kent studio
Organic grain alcohol certified by the Soil Association
Non-toxic diffuser base derived from vegetable glycerine
100% pure essential oils
100ml/3.4fl oz
Lasts a minimum of 4 weeks
Recyclable glass bottle
Vegan and Cruelty Free
HOW TO USE: Unscrew the gold lid, remove the white disc and screw the lid back on to the glass bottle. Insert the reeds ensuring they are resting on the bottom and spread out evenly. The reed sticks will naturally absorb the liquid, drawing the scent to the top of the reeds where the fragrance is continually released into the air.
When first using your reed diffuser we recommend turning the reed sticks two or three times during the first twenty four hours to ensure the liquid is distributed efficiently. After this period, turn the reeds periodically to release a stronger scent. You can use less reed sticks and turn less often if you prefer a more subtle scent.
Our natural diffusers last up to four weeks if not longer. Keep away from radiators or direct sunlight as the warmer the atmosphere, the quicker the diffuser oil will be absorbed by the reed sticks. Also ensure your reed diffuser is not placed near draughts or open windows.