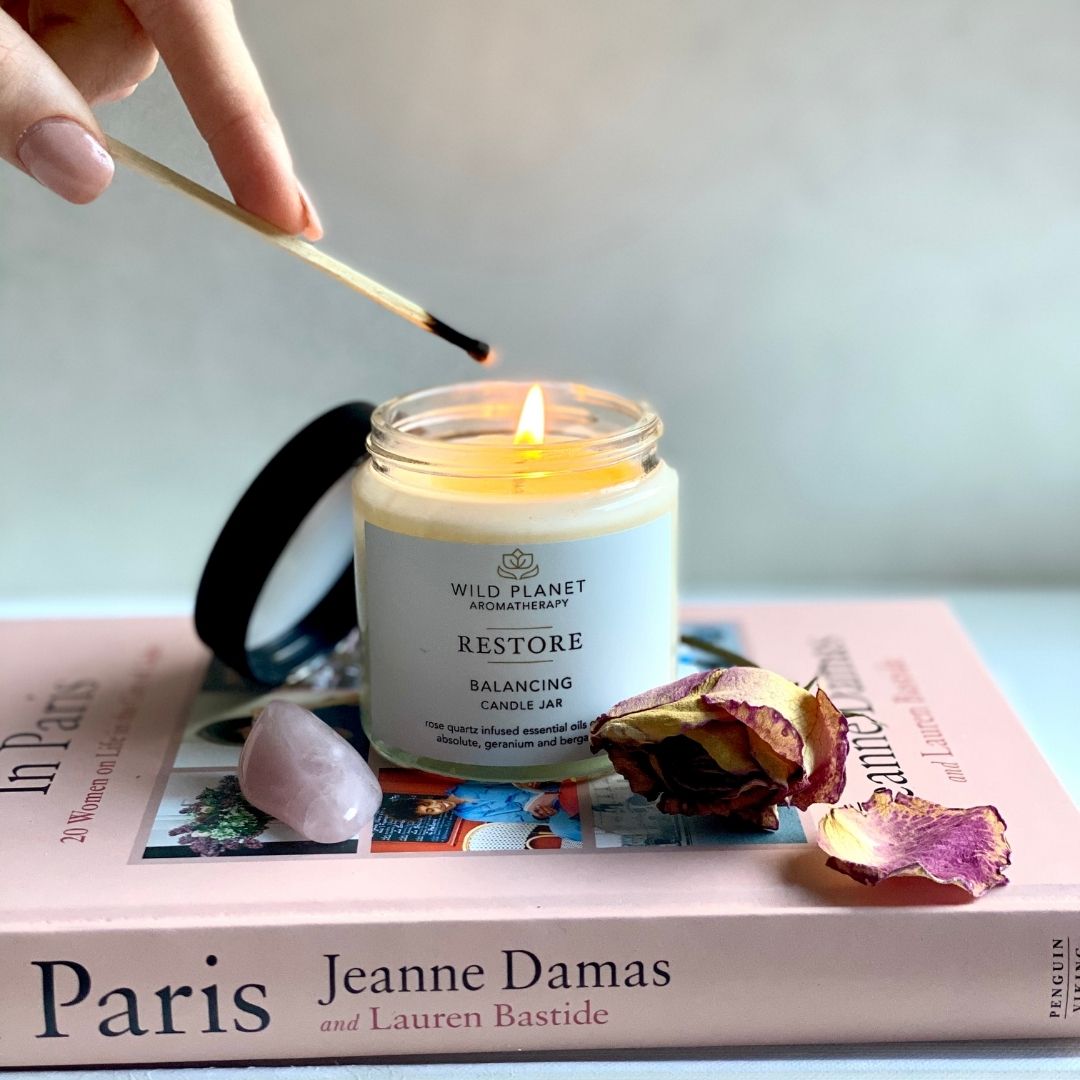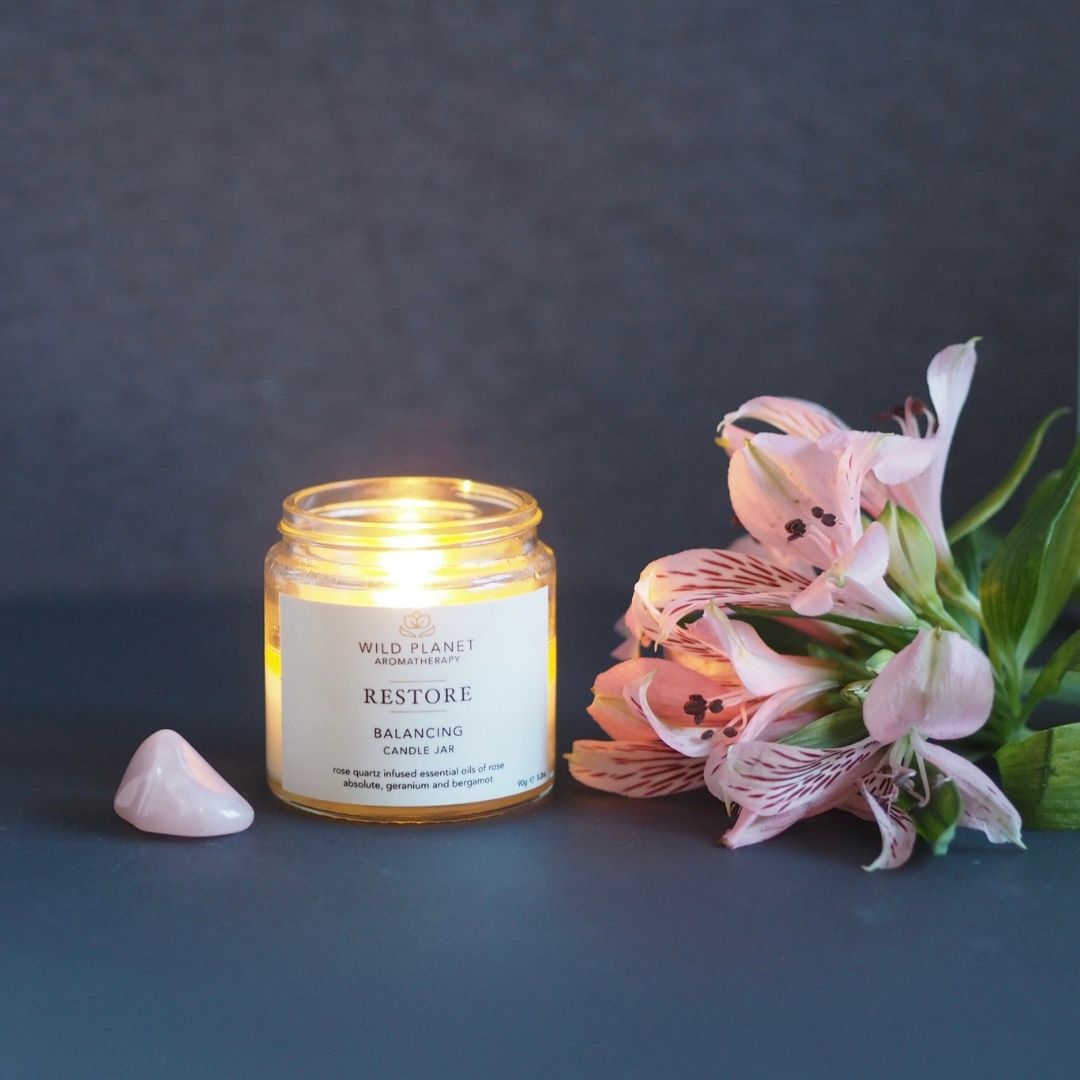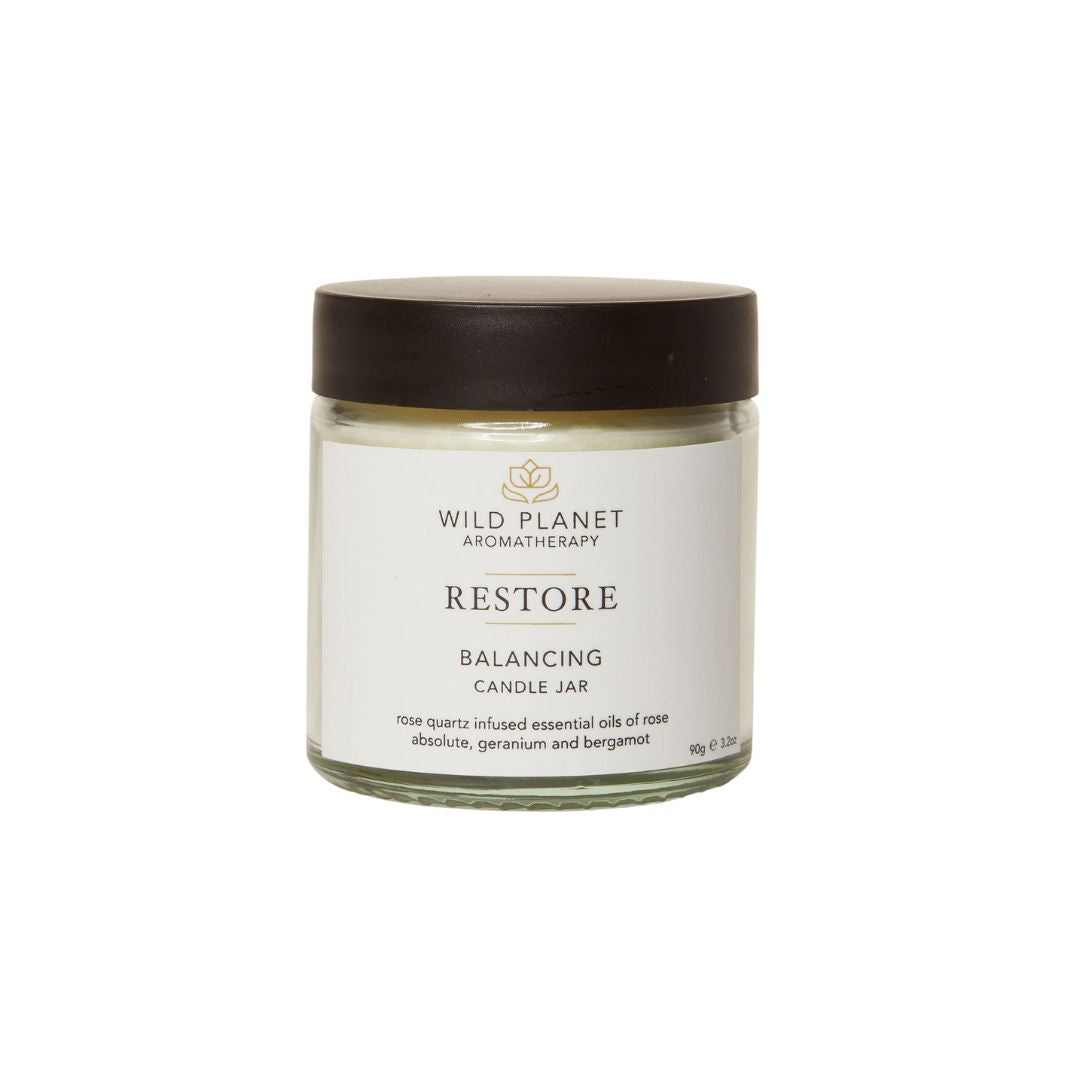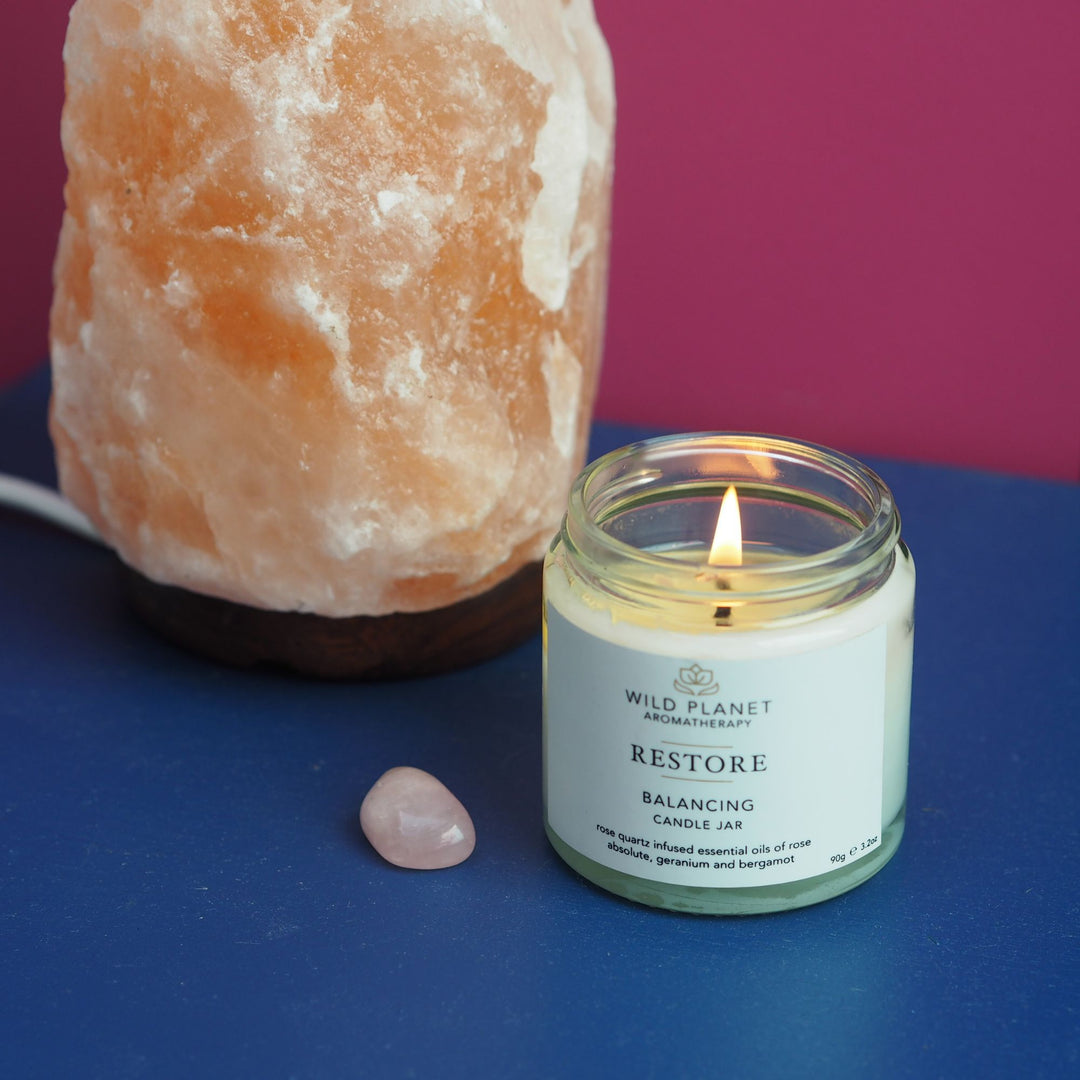 FREE UK Delivery over £50 spend
100% natural fragrances | Vegan | Cruelty Free
Our Restore blend is carefully crafted to provide a therapeutic and soothing experience, promoting a sense of relaxation and rejuvenation. It features rose absolute, distilled from the petals of Damask roses known for their calming and mood-enhancing properties, along with balancing geranium leaf, uplifting bergamot, and a rose quartz crystal known for its association with promoting love, compassion, and emotional healing. This lovely blend creates a pretty scent that encourages optimism and an extra dose of TLC.
Hints and tips: As each candle jar includes a natural healing crystal at the base of the jar that can be kept once the candle has finished, turns it into a really thoughtful gift for someone you know who needs to lift their spirits. It also makes a great travel candle that can easily be tucked into your suitcase.
Hand poured in our Kent studio
Sustainable natural plant wax
100% pure essential oils
90g/3.2oz
Up to 25 hours burn time
Recyclable glass jar
Vegan and Cruelty Free
Each time you light your Candle Jar, allow it to burn until the entire surface of the wax is melted, usually around 1 hour. This will ensure you have a nice even burn, then safely extinguish it and leave it to completely cool before relighting. Do not burn candle for more than 3 hours at a time.
Always remember to trim the wick to 5mm before each use - if the wick is too long it may burn unevenly and shorten the life of your candle.
Place candle on a level heat resistant surface. Do not burn candle on or near anything that can catch fire. Always leave at least 10cm between burning candles.  Burn candle in an area free from draughts. Avoid touching or moving when lit. Never leave burning candles unattended. Extinguish candle if flame becomes enlarged. Keep wax pool free from objects such as burned match heads and wick trimmings. Keep out of reach of children and pets.
Hand poured with non-toxic, natural soy wax, free from pesticides, herbicides and GM material with natural cotton wicks. Hand pouring means that you may notice subtle variations in the appearance of the wax, making each Candle Jar delightfully unique.
Once your candle has finished burning you can retrieve the Rose Quartz crystal stone,  just wait for the candle jar to cool completely and gently prize it away from the base. Wash with warm water and either carry it with you, display it or place it in a special place.  Keep stones away from small children.  Each crystal measures a minimum of 2cm.